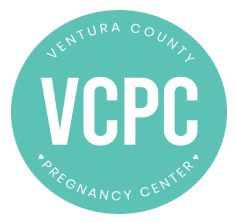 Compassion. Confidence. Care.
Not sure where to even begin? We understand the stress and anxiety that comes with an unplanned pregnancy, and you are not alone. Our compassionate team is here to come alongside you during this journey to serve you with our no-cost pregnancy services and support. While we do not perform or refer for abortions, we are here to give you the facts about the procedures, and the risks.
Our Services
---
Ultrasounds
Ultrasounds use high-frequency sound waves to receive information that can be seen as an image on a screen. This type of imaging does not use radiation and is considered very safe. We're here to walk with you along this journey. Schedule a no-cost appointment with us for a referral for an offsite ultrasound.
Pregnancy Testing
You may feel scared right now about taking a pregnancy test, or maybe you're in shock after seeing a positive sign come up. No matter how you are feeling right now, we are here for you. We can help you find your way forward and find a plan that works best for you. We offer no-cost pregnancy tests so you can be sure of where your pregnancy stands!
Abortion Info
Abortion is not always an easy choice to make. When you're considering your next best step, you have rights and you have needs. We are fully committed to providing you with accurate information in a non-judgmental environment surrounding this personal decision. Because making choices without being fully informed – isn't really choosing.
Never Forget How Wildly Capable You Are.
Frequently Asked Questions
---